What is ChorderClub?
ChorderClub is an educational program designed to teach ultra high speed human computer interaction to students of all ages. Choose your device, choose your tribe, and come join the fun!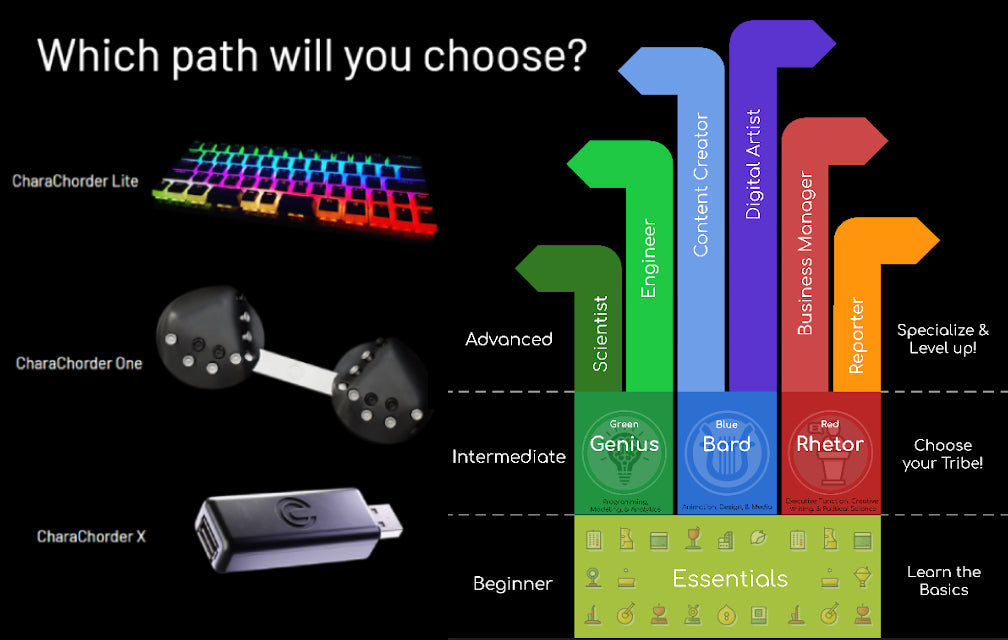 Get Started for Free
The 'ChorderClub: Essentials' series is now freely available for everyone
ChorderClub Basic
Become a member of our YouTube channel for unlimited access to all ChorderClub content & resources. Thank you for supporting our expanding curriculum!
ChorderClub Gold
With a Gold membership, you gain access to monthly virtual sessions with a CharaChorder representative, and an individualized training plan.
ChorderClub Classroom
For schools, businesses, or individuals wanting the most cutting edge HCI education available! In addition to gaining all the perks from the Basic and Gold tiers, ChorderClub Classroom gives you access to weekly virtual sessions, bulk device discounts, guest speakers, mentorship networking, ChorderCon VIP status, and much more!